Due to improper storage, our company accidentally lost the company's business license on March 30, 2018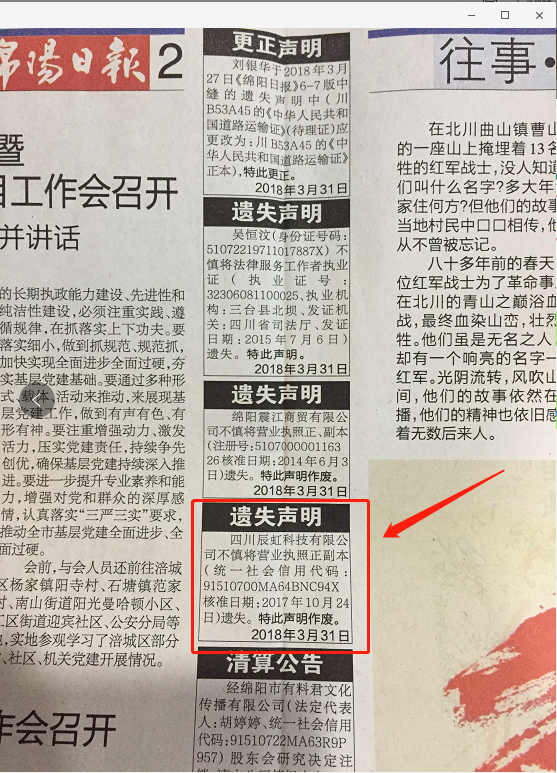 A statement of loss has been made in Mianyang Daily.
Hereby explain:
Sichuan Chenhong Technology's APP only has Yue series products, and any other brands say that our company belongs to impersonation.
In cooperation with our company, the company's corporate account and the company's Alipay shall prevail, and any individual (including a corporate account) is invalid.
Call: 15928219002 to confirm whether it is a company product.